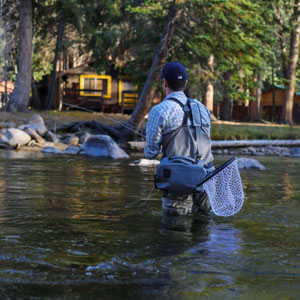 HB 1218

Instream Flows
Yes
is the pro-environment vote.
Status: Failed in Agriculture and Natural Resources Committee
Description: More than one in ten Americans—some 40 million people—depend on water from the Colorado River Basin. This bill would have helped keep our rivers and streams healthy and flowing while meeting our water needs by allowing more water to stay in them via expansion of Colorado's incredibly successful "instream flow" program.
| | | | |
| --- | --- | --- | --- |
| Pro-Environment Vote | Anti-Environment Vote | Excused | 100% Environmental Voting Record in 2019 |
House Votes
| | Representative | Party - District | Vote |
| --- | --- | --- | --- |
| | Arndt, Jeni | Democrat - 53 | |
| | Baisley, Mark | Republican - 39 | |
| | Becker, KC | Democrat - 13 | |
| | Beckman, Susan | Republican - 38 | |
| | Benavidez, Adrienne | Democrat - 32 | |
| | Bird, Shannon | Democrat - 35 | |
| | Bockenfeld, Rod | Republican - 56 | |
| | Buck, Perry | Republican - 49 | |
| | Buckner, Janet | Democrat - 40 | |
| | Buentello, Bri | Democrat - 47 | |
| | Caraveo, Yadira | Democrat - 31 | |
| | Carver, Terri | Republican - 20 | |
| | Catlin, Mark | Republican - 58 | |
| | Coleman, James | Democrat - 7 | |
| | Cutter, Lisa | Democrat - 25 | |
| | Duran, Monica | Democrat - 24 | |
| | Esgar, Daneya | Democrat - 46 | |
| | Exum, Tony | Democrat - 17 | |
| | Froelich, Meg | Democrat - 3 | |
| | Galindo, Rochelle * | Democrat - 50 | |
| | Garnett, Alec | Democrat - 2 | |
| | Geitner, Tim | Republican - 19 | |
| | Gonzales-Gutierrez, Serena | Democrat - 4 | |
| | Gray, Matt | Democrat - 33 | |
| | Hansen, Chris | Democrat - 6 | |
| | Herod, Leslie | Democrat - 8 | |
| | Hooton, Edie | Democrat - 10 | |
| | Humphrey, Stephen | Republican - 48 | |
| | Jackson, Dominique | Democrat - 42 | |
| | Jaquez Lewis, Sonya | Democrat - 12 | |
| | Kennedy, Chris | Democrat - 23 | |
| | Kipp, Cathy | Democrat - 52 | |
| | Kraft-Tharp, Tracy | Democrat - 29 | |
| | Landgraf, Lois | Republican - 21 | |
| | Larson, Colin | Republican - 22 | |
| | Lewis, Kimmi | Republican - 64 | |
| | Liston, Larry | Republican - 16 | |
| | Lontine, Susan | Democrat - 1 | |
| | McCluskie, Julie | Democrat - 61 | |
| | McKean, Hugh | Republican - 51 | |
| | McLachlan, Barbara | Democrat - 59 | |
| | Melton, Jovan | Democrat - 41 | |
| | Michaelson Jenet, Dafna | Democrat - 30 | |
| | Mullica, Kyle | Democrat - 34 | |
| | Neville, Patrick | Republican - 45 | |
| | Pelton, Rod | Republican - 65 | |
| | Ransom, Kim | Republican - 44 | |
| | Rich, Janice | Republican - 55 | |
| | Roberts, Dylan | Democrat - 26 | |
| | Saine, Lori | Republican - 63 | |
| | Sandridge, Shane | Republican - 14 | |
| | Singer, Jonathan | Democrat - 11 | |
| | Sirota, Emily | Democrat - 9 | |
| | Snyder, Marc | Democrat - 18 | |
| | Soper, Matt | Republican - 54 | |
| | Sullivan, Tom | Democrat - 37 | |
| | Tipper, Kerry | Democrat - 28 | |
| | Titone, Brianna | Democrat - 27 | |
| | Valdez, Alex | Democrat - 5 | |
| | Valdez, Donald | Democrat - 62 | |
| | Van Winkle, Kevin | Republican - 43 | |
| | Weissman, Mike | Democrat - 36 | |
| | Will, Perry | Republican - 57 | |
| | Williams, Dave | Republican - 15 | |
| | Wilson, James | Republican - 60 | |