Oil and Gas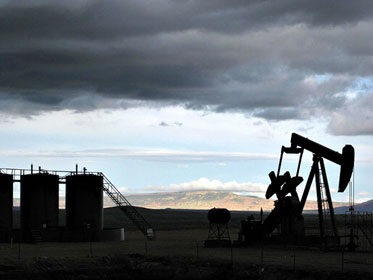 As the oil and gas industry expands into our neighborhoods, we need safeguards in place to ensure we are putting people's health and safety ahead of profits. To do this, we fight for commonsense measures to keep people safe and hold the industry accountable when accidents happen.
A Stranglehold on Colorado's Senate
This year conservation champions introduced several bills to make oil and gas operations safer:
HB 1071 would have changed the mission of Colorado's Oil and Gas Conservation Commission to put health, safety, and the environment over industry profits.


HB 1157 would have increased the information that the industry tracks and reports all spills, fires, explosions, and injuries due to oil and gas operations.


HB 1419 was a bill to require oil and gas pipeline mapping and wellhead integrity procedures in order for state officials to help ensure community safety.


HB 1352 would have kept oil and gas drilling 1,000 feet away from school property boundaries instead of from school buildings, as the law currently states.
The debate over these important bills brought out a lot of emotions from Coloradans who came to the Capitol to testify in favor of them. In one powerful moment, a young activist spoke out when a legislator asked if oil and gas explosions have happened near schools, asking, "Why does it need to happen first?"
All of these bills were killed by Senate Republicans who continue to pander to oil and gas companies, reminding us of how important it is to elect more pro-conservation champions.
Bills Tracked