HB 1441
PUC Consider Full Cost Carbon for Electricity Generation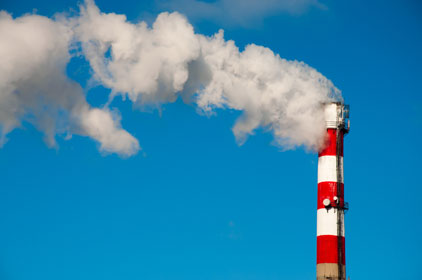 Yes
is the pro-environment vote.
Status: Failed in Senate
Description: The Colorado Public Utilities Commission (PUC) is responsible for regulating electric utilities and determining which resources those utilities use to power Colorado's grid. The PUC considers many factors when deciding what types of power generation to allow. However, the economic, health, and environmental costs of greenhouse gases are not required to be part of those decisions. HB 1441 would have required the Colorado PUC to consider these costs when deciding on electric resource planning.
| | | | |
| --- | --- | --- | --- |
| Pro-Environment Vote | Anti-Environment Vote | Excused | 100% Environmental Voting Record in 2016 |
House Votes
| | Representative | Party - District | Vote |
| --- | --- | --- | --- |
| | Arndt, Jeni | Democrat - 53 | |
| | Becker, Jon | Republican - 65 | |
| | Becker, K.C. | Democrat - 13 | |
| | Brown, J. Paul | Republican - 59 | |
| | Buck, Perry | Republican - 49 | |
| | Buckner, Janet | Democrat - 40 | |
| | Carver, Terri | Republican - 20 | |
| | Conti, Kathleen | Republican - 38 | |
| | Coram, Don | Republican - 58 | |
| | Court, Lois | Democrat - 6 | |
| | Danielson, Jessie | Democrat - 24 | |
| | DelGrosso, Brian | Republican - 51 | |
| | Dore, Timothy | Republican - 64 | |
| | Duran, Crisanta | Democrat - 5 | |
| | Esgar, Daneya | Democrat - 46 | |
| | Everett, Justin | Republican - 22 | |
| | Fields, Rhonda | Democrat - 42 | |
| | Foote, Mike | Democrat - 12 | |
| | Garnett, Alec | Democrat - 2 | |
| | Ginal, Joann | Democrat - 52 | |
| | Hamner, Millie | Democrat - 61 | |
| | Hullinghorst, Dickey | Democrat - 10 | |
| | Humphrey, Stephen | Republican - 48 | |
| | Joshi, Janak | Republican - 16 | |
| | Kagan, Daniel | Democrat - 3 | |
| | Klingenschmitt, Gordon | Republican - 15 | |
| | Kraft-Tharp, Tracy | Democrat - 29 | |
| | Landgraf, Lois | Republican - 21 | |
| | Lawrence, Polly | Republican - 39 | |
| | Lebsock, Steve | Democrat - 34 | |
| | Lee, Pete | Democrat - 18 | |
| | Leonard, Timothy | Republican - 25 | |
| | Lontine, Susan | Democrat - 1 | |
| | Lundeen, Paul | Republican - 19 | |
| | McCann, Beth | Democrat - 8 | |
| | Melton, Jovan | Democrat - 41 | |
| | Mitsch Bush, Diane | Democrat - 26 | |
| | Moreno, Dominick | Democrat - 32 | |
| | Navarro, Clarice | Republican - 47 | |
| | Neville, Patrick | Republican - 45 | |
| | Nordberg, Dan | Republican - 14 | |
| | Pabon, Dan | Democrat - 4 | |
| | Pettersen, Brittany | Democrat - 28 | |
| | Primavera, Dianne | Democrat - 33 | |
| | Priola, Kevin | Republican - 56 | |
| | Rankin, Bob | Republican - 57 | |
| | Ransom, Kim | Republican - 44 | |
| | Rosenthal, Paul | Democrat - 9 | |
| | Roupé. Catherine | Republican - 17 | |
| | Ryden, Su | Democrat - 36 | |
| | Saine, Lori | Republican - 63 | |
| | Salazar, Joseph | Democrat - 31 | |
| | Sias, Lang | Republican - 27 | |
| | Singer, Jonathan | Democrat - 11 | |
| | Thurlow, Dan | Republican - 55 | |
| | Tyler, Max | Democrat - 23 | |
| | Van Winkle, Kevin | Republican - 43 | |
| | Vigil, Edward | Democrat - 62 | |
| | Willett, Yeulin | Republican - 54 | |
| | Williams, Angela | Democrat - 7 | |
| | Wilson, Jim | Republican - 60 | |
| | Windholz, Joann | Republican - 30 | |
| | Winter, Faith | Democrat - 35 | |
| | Wist, Cole | Republican - 37 | |
| | Young, Dave | Democrat - 50 | |