HB 1004
Climate Action Plan for Colorado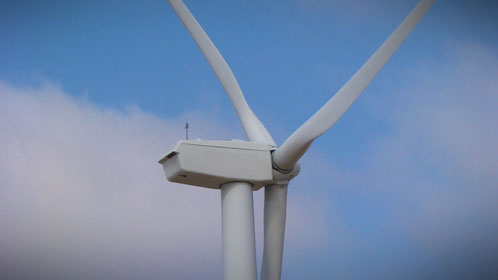 Yes
is the pro-environment vote.
Status: Failed in Senate
Description: We were heartened to hear Governor Hickenlooper talk about climate change as a real and imminent threat when his administration unveiled the Colorado Climate Action Plan in the fall of 2015. Unfortunately, the Plan lacked any real goals, actions, or deadlines for reducing pollution. House Bill 1004 would have added measurable greenhouse gas reduction goals and deadlines to the plan, based on the best available science.
| | | | |
| --- | --- | --- | --- |
| Pro-Environment Vote | Anti-Environment Vote | Excused | 100% Environmental Voting Record in 2016 |
House Votes
| | Representative | Party - District | Vote |
| --- | --- | --- | --- |
| | Arndt, Jeni | Democrat - 53 | |
| | Becker, Jon | Republican - 65 | |
| | Becker, K.C. | Democrat - 13 | |
| | Brown, J. Paul | Republican - 59 | |
| | Buck, Perry | Republican - 49 | |
| | Buckner, Janet | Democrat - 40 | |
| | Carver, Terri | Republican - 20 | |
| | Conti, Kathleen | Republican - 38 | |
| | Coram, Don | Republican - 58 | |
| | Court, Lois | Democrat - 6 | |
| | Danielson, Jessie | Democrat - 24 | |
| | DelGrosso, Brian | Republican - 51 | |
| | Dore, Timothy | Republican - 64 | |
| | Duran, Crisanta | Democrat - 5 | |
| | Esgar, Daneya | Democrat - 46 | |
| | Everett, Justin | Republican - 22 | |
| | Fields, Rhonda | Democrat - 42 | |
| | Foote, Mike | Democrat - 12 | |
| | Garnett, Alec | Democrat - 2 | |
| | Ginal, Joann | Democrat - 52 | |
| | Hamner, Millie | Democrat - 61 | |
| | Hullinghorst, Dickey | Democrat - 10 | |
| | Humphrey, Stephen | Republican - 48 | |
| | Joshi, Janak | Republican - 16 | |
| | Kagan, Daniel | Democrat - 3 | |
| | Klingenschmitt, Gordon | Republican - 15 | |
| | Kraft-Tharp, Tracy | Democrat - 29 | |
| | Landgraf, Lois | Republican - 21 | |
| | Lawrence, Polly | Republican - 39 | |
| | Lebsock, Steve | Democrat - 34 | |
| | Lee, Pete | Democrat - 18 | |
| | Leonard, Timothy | Republican - 25 | |
| | Lontine, Susan | Democrat - 1 | |
| | Lundeen, Paul | Republican - 19 | |
| | McCann, Beth | Democrat - 8 | |
| | Melton, Jovan | Democrat - 41 | |
| | Mitsch Bush, Diane | Democrat - 26 | |
| | Moreno, Dominick | Democrat - 32 | |
| | Navarro, Clarice | Republican - 47 | |
| | Neville, Patrick | Republican - 45 | |
| | Nordberg, Dan | Republican - 14 | |
| | Pabon, Dan | Democrat - 4 | |
| | Pettersen, Brittany | Democrat - 28 | |
| | Primavera, Dianne | Democrat - 33 | |
| | Priola, Kevin | Republican - 56 | |
| | Rankin, Bob | Republican - 57 | |
| | Ransom, Kim | Republican - 44 | |
| | Rosenthal, Paul | Democrat - 9 | |
| | Roupé, Catherine | Republican - 17 | |
| | Ryden, Su | Democrat - 36 | |
| | Saine, Lori | Republican - 63 | |
| | Salazar, Joseph | Democrat - 31 | |
| | Sias, Lang | Republican - 27 | |
| | Singer, Jonathan | Democrat - 11 | |
| | Thurlow, Dan | Republican - 55 | |
| | Tyler, Max | Democrat - 23 | |
| | Van Winkle, Kevin | Republican - 43 | |
| | Vigil, Edward | Democrat - 62 | |
| | Willett, Yeulin | Republican - 54 | |
| | Williams, Angela | Democrat - 7 | |
| | Wilson, Jim | Republican - 60 | |
| | Windholz, Joann | Republican - 30 | |
| | Winter, Faith | Democrat - 35 | |
| | Wist, Cole | Republican - 37 | |
| | Young, Dave | Democrat - 50 | |